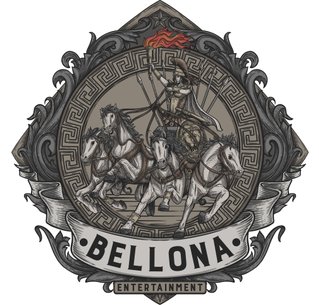 La Strega Entertainment 2006- 2019
STREGA /'streiga/ Spelled Pronunciation {strey-guh}
Origin, Italian, literally "sorceress".
Strega is also an italian brand of potent, spicy, orange-flavored liqueur that resembles lighter fluid and has the potential to start a fire.
A Strega girl is known as an enchantress who has the magical powers to "bewitch you" with all that she does to make dreams come true.
Past projects in development in film, television, and music have now been acquired by BELLONA Entertainment.
Where does the name and logo come from? Bellona (IPA: [bɛlˈloːna]) was an ancient Roman goddess of war. Her main attribute is the military helmet worn on her head; she often holds a sword, spear, or shield, and brandishes a torch or whip as she rides into battle in a four-horse chariot.
We have many projects in development in Film/TV/Music/Social Media-Seeking packaged feature scripts in the 2-10M range that have half their financing in place. Contact: BellonaEnt @ BellonaEntertainment.com
BELLONA Entertainment LLC